About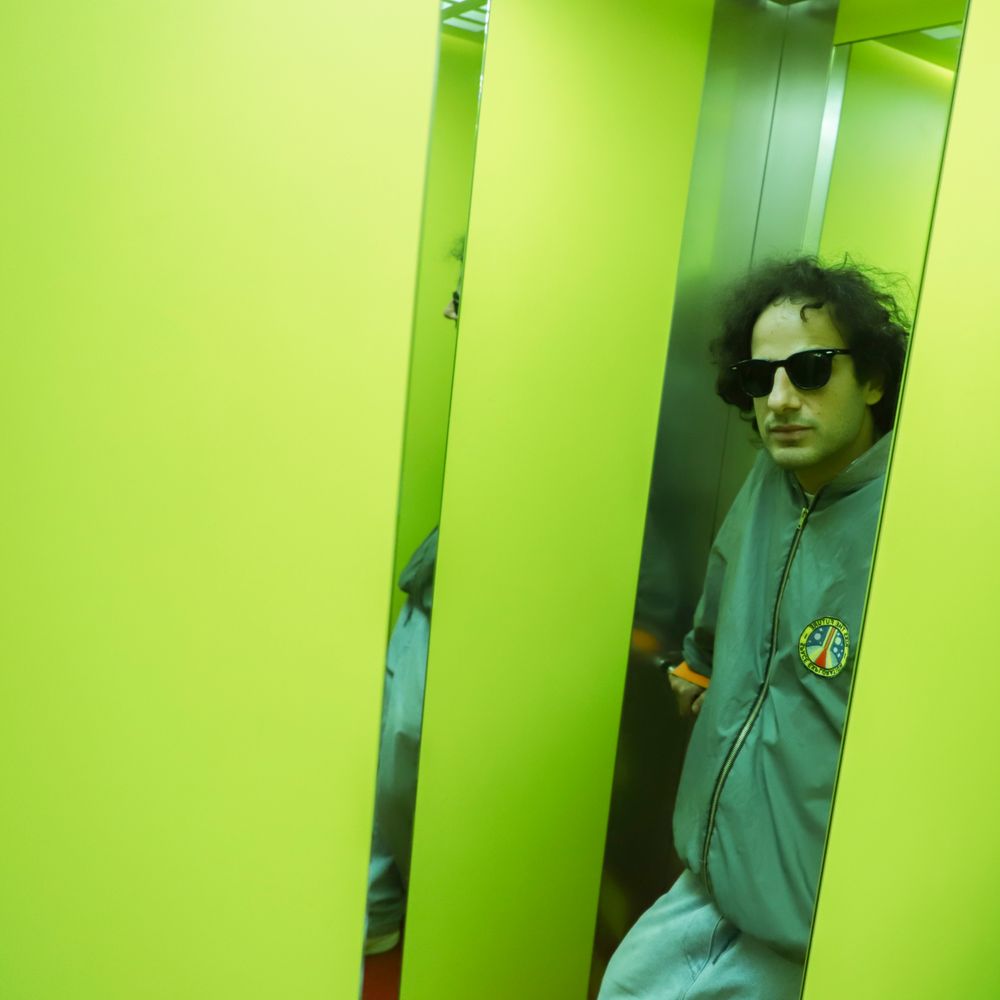 Sunny is an talented DJ and producer based in Ljubljana, with roots tracing back to both Syria and Croatia. His artistic expression shines through his distinctive blend of Hip-Hop and Electronic music. Infused with soul and a touch of funk, his style effortlessly transcends even the darkest Electro vibes. As an undeniably eclectic DJ, Sunny possesses a profound love and passion for exploring new sounds and diggin in to dusty crates.
His sets predominantly feature House music enriched with Breaks and Electro elements, showcasing his unique and carefully curated selection. Sunny delves deep into the crates, unearthing captivating B-side tracks that pique the interest of his audience. However, he also cherishes the timeless appeal of classic songs that resonate with people's familiarity and fondness.
He started his journey as a young 14-year-old emcee, performing on stage at drum and bass and Hip-Hop parties, and also exploring beatmaking. He was heavily influenced by albums like Prodigy's "Experience" and Wu-Tang Clan's "36 Chambers." Sunny developed a passion for sampling and digging through crates of Jazz, Funk, Soul, and Disco records from Yugoslavia.
He has produced music for various Yugoslavian Rap artists such as Smoke Mardeljano, Ajs Nigrutin, General Woo, Emkej, Mrigs Ghet, and Klemen Klemen. Sunny has been spinning records for over 15 years at renowned clubs like K4 and Gala Hala Metelkova, showcasing his eclectic taste in electronic music with funky bass lines. His sets often include a blend of Breaks, House, Acid Electro, infused with soulful samples and a street attitude.
Together with DJ Bakto, Sunny organized ghetto house parties, featuring special guests like DJ Traxman, DJ Flutone, and DJ Innes, playing a mix of TeK Life style 160bpm music, fast Electro, Miami bass, Footwork, Juke, Jungle, and new age Hip-Hop. Sunny knows how to rock the party with his soulful style, impeccable timing, and turntablist skills. He has released several ghetto house projects, including collaborations with DJ Bakto for Tek DJz and the "Moon Shift EP" on the Croatian electronic label "Balkan Kolektiv." His beats have also been featured on Slovenian label RxTx, showcasing a fusion of Future beats sounds.
Sunny is also the founder of "BigNose" record shop located in the center of Ljubljana, which serves as a hub for alternative culture. He is the visionary behind DJ Telovadnica, a platform that offers DJ and Turntablist workshops where he freely shares his knowledge with others. Furthermore, he founded "7 to beat," a beatmaking and dance competition.
His latest project, "Sahareya," is a collaboration with his younger sister, where he produces the beats while Sahareya handles the rapping and singing. They have secured a publishing deal with Berlin-based label "City Slang." Sunny is eagerly looking forward to releasing his House project as well as numerous Electro and Ghettotek projects on various labels. He loves parties and has an insatiable passion for music that only grows stronger after each event.